PANACEA HAIR CLINIC is a private medical facility established in 2004, by Peter Hajduk MD. We focus namely on hair transplants using the GHO-FM method, by which we can not only transfer the hair roots, but also reproduce them. Moreover, our team of physicians and medical staff continuously keep improving and streamlining this unique method so that it could perfectly meet the expectations of our patients and, at the same time, it could be as considerate as possible.
In response to requests from clients, the portfolio of our services has gradually expanded and now includes even methods of conservative treatment, which aim to maintaining and improving the quality of hair growth both in men and women. Hand in hand with this development, the clinic changed its name from the original GHO Clinic Prague in January 2013 to its current name, better reflecting the complexity of our services in the field of hair care.
The PANACEA HAIR CLINIC has a team of highly specialized medical experts. Its members passed a long-time training either in the Netherlands or in our training centre in Prague. We meet all the standards of the European Union in the fields of patient security and of the transplant process itself. Our professionals have trained medical experts in Russia, Georgia and Egypt who, by now, can also help to spread the use of this method.
People of PANACEA HAIR CLINIC
Peter Hajduk, MD., director and chief physician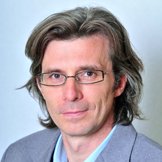 The chief physician of the clinic, Peter Hajduk MD. has been applying his mind to the issue of hair loss since the 90s, when, in collaboration with Joseph Gallagher in the USA, he co-created the method of zonal grafting. Then began collaborating with the GHO Clinic Maastricht, the Netherlands on the development of the GHO-FM method. To disseminate this method of hair follicle transplants, he founded PANACEA HAIR CLINIC in Prague, where this technique is not only practised, but, under the leadership of the chief physician Peter Hajduk, MD. keeps being furtherly developed. He has performed several thousand hair transplants in his medical practice.
Peter Hajduk, MD., was born on 18.August 1967 in Michalovce in Slovakia. In June 1991 he graduated at the Medical Faculty of Charles University in Hradec Kralove. He has attestation of orthopedics-traumatology, manual medicine and surgery. In the field of aesthetic medicine, Peter Hajduk, MD. was the first surgeon in the Czech Republic performing Feather facelift Aptos. He was the first to start with applications of fibroblasts in aesthetic medicine and applications of injection lipolysis. Since 2008, he has been dedicated to holistic medicine, particularly to the cellular medicine at the level of use of subcellular structures in the regeneration of the body and cancer prevention.
As one of the leading experts on the issue of hair loss, Peter Hajduk MD. is often asked questions related to this issue. Find the selection of the most interesting articles and video records in the media section.
Peter Hajduk, MD. is a member of:
Czech Medical Chamber
Slovak Medical Association
FUE EUROPE
International Transplantation Society (ITS)
International Society Of Orthomolecular Medicine (ISOM)
International Society Of Lipolysis (founding member)

World Society Interdisciplinary Anti-Aging Medicine (WOSIAM)
The American Academy of Anti-Aging Medicine (A4M)
European Society of Anti-Aging medicine (ESAAM, founding member)
American Academy Of Aesthetic Surgery
The Royal Jordan Dermatological Society (honorary member)
International Organization for medical use of physiological mechanisms (co-founder)
Our experts
Mgr. Slávka Hajduková
conservative treatment specialist

She graduated from the College of Health and Social Work in Bratislava. She is one of the founding members of the PANACEA HAIR CLINIC surgical team where she has been continuously active since 2004. In addition to hair transplant treatments, she has been involved in the conservative therapy for hair loss, especially 

in women

. She applies a comprehensive approach to the treatment of her patients, eg. using 

Bach flower therapy.

Emílie Junková, MD.
acupuncture and dermatologist

Graduated from the Faculty of General Medicine of Charles University in Prague. She has worked at the Institute of Medical Cosmetics Prague for 20 years, where she introduced acupuncture to standard treatments from the 80s. For other 20 years, he has led her own private practice. In the spring of 2013, became a member of the PANACEA HAIR CLINIC team, where she mainly specializes in the treatment of alopecia by

acupuncture

. She presented the impressive results of her work at several conferences with international attendance.

 

Bc. Gabriela Šimková
špecialistka na HT a aplikáciu Biofibre

 
Who else is taking care of you?
   
    

Jakub Peter




Slivka, 

BSc.

 

 
Management
    
    

Tereza Niesytová

PR manager

Sylvie Wenzlová

Treasurer

 

 
Technical support
   
 

Ing. Jaroslav
Fliegl